STRAT&JURIS : a fresh approach to the law and to business. If the law is uncertain we seek to help businesses to strive towards certainty.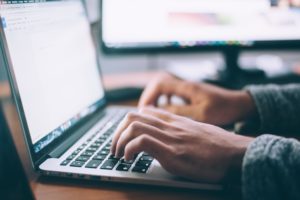 STRAT&JURIS is a part of the In Extenso network. In Extenso Avocats Hauts de France has its base in northern French region extending from the outskirts of Paris to the coast of English Channel, but its activity covers the entire French territory. STRAT&JURIS is based in the city of Lille, a European hub at the crossroads between Paris, Brussels and London. Breaking down barriers between professions convinced us of the need for a multidisciplinary approach to today's business needs, it is part of the first network combining lawyers and accountants.
The aim is to offer a full service to clients notably small and medium-sized businesses based in France or internationally. The practice covers the full range of French business law services : company law, contract law, commercial litigation, commercial property, employment law. Its members have a proven track record serving not only the regional business community but also international clients from Europe, North America, India, Australia
France is the world's six largest economy; it has its challenges for foreign investors but we can explain and help you enter and prosper in the French legal environment. We strive to reduce complex problems into understandable ideas. Our aim is to simplify and explain in clear terms what are the issues, in language and terminology that an international client will understand.